The new 2004 model
The handle is ergonomically designed and allows optimised handling in every cutting position.
The smooth surface of the plastic handle is easy to wipe clean and to disinfect.
The open front end of the shaft provides an excellent view of the area being treated.
Changing the blade is easy and safe because the cutting edge is not touched during the blade change.
Reduced risk of injuries due to optimised fixing of the blade in the handle.
Standard callus removers - Models 2000.00 – 2002.00
Metal front end with high-quality chrome plating, in contrast to nickel plated, low-priced imported products (danger of allergies!)
2000 Model
Slim, ergonomically shaped solid handle, ivory-coloured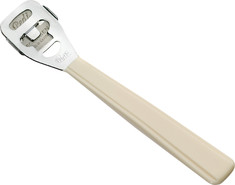 2001 Model
Slim, ergonomically shaped solid handle, grooved edges, ivory-coloured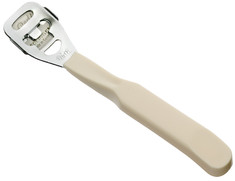 2002 Model
Ergonomically shaped curved handle, ivory-coloured
The callus remover blades
The new PEDI Original Stainless Blade
The new PEDI stainless steel blade ensures optimum results due to its enhanced sharpness. PEDI is the first manufacturer to bring these stainless corn-cutter blades onto the market – for a very good reason. Minute, barely visible rust particles can be a serious source of infection in the event of a cut. The new PEDI corn cutter blades are made of hygienic stainless steel and are, as a result non-rusting. Even if stored in damp surroundings, like bathrooms, it is virtually impossible for rust to form on the blades. Made in Solingen, of course.
The PEDI Original Blade
Pedi original corn cutter blades, made of high-quality carbon-steel alloy, are the preferred blades because of their excellent sharpness and first-class value for money. Tried and tested blade quality, made in Solingen.
2004 Model
The new PEDI callus remover enables very easy handling.
To open the corn cutter, hold the handle and push the slide forward with both thumbs.
In this way, the blade is deposited in the recess in the handle designed for that purpose. The old blade can now be removed.
Next, place the slide on the new blade in such a way that the lugs which protrude to the sides are over the cutouts in the lower part of the handle.
Gently press the slide down onto the blade and, at the same time, slide it back into its rear position.
With the slightly curved, exposed part of the blade, the corn cutter gently treats corns and calluses.
Models 2000, 2001, 2002, 2003
The corn cutter consists of the handle, slide and blade.
To separate the three parts, hold the handle firmly and pull the slide back towards the handle with two fingers.
To refit, place a blade on the slide, and press it gently up from the handle towards the endstop over the lug.
With the slightly curved, exposed part of the blade, the corn cutter gently treats corns and calluses.
Our new PEDI range
We are now offering our new PEDI range of products in a new, attractive POS blister pack.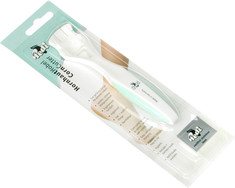 Order no. 2004.00
PEDI callus remover
Made in Germany
1 pce in Blister
12 blisters in display carton
Order no. 53.015
PEDI stainless callus remover blades
Made in Solingen
10 pce in Blister
12 blisters in display carton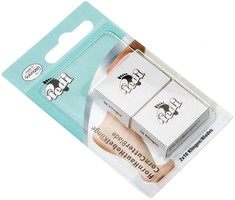 Order no. 50.013
PEDI standard callus remover blades
Made in Solingen
20 pce in Blister
12 blisters in display carton
Order no. 2000.00
PEDI callus remover no. 2000
Order no. 2001.00
PEDI callus remover no. 2001
Made in Solingen
1 pce in sliding-top box
50 in outer carton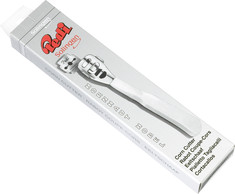 Order no. 2002.00
PEDI callus remover no. 2002
Made in Solingen
1 pce in sliding-top box
50 in outer carton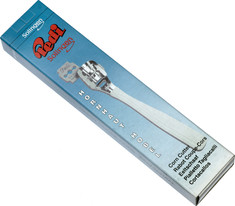 Order no. 2003.00
PEDI callus remover no. 2003
Made in Solingen
1 pce in sliding-top box
50 in outer carton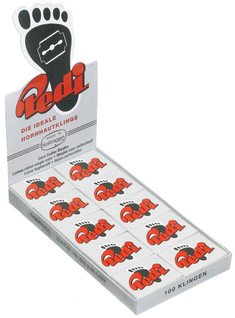 Order no. 50.013
PEDI original callus remover
blades
Made in Solingen
10 pce in mini carton
100 pce in POS display carton
You can find more products about pedicure, manicure, cosmetics and shaving on our manufacturer page
www.becker-solingen.com
Copyright © 2023 pedi.info | Powered by Hingucker Design